Description
Four bedrooms  one bathroom spacious semi detached bungalow in los Balcones, space for a private swimming pool,  off street parking, underground garage/ workshop, large sun terrace overlooking the garden. French doors leading to the living room with a featured fireplace, separate kitchen with a rear door and BBQ area and garden.
Price: € 199.000
Property Lot Size: 400.00 m2
Bedrooms: 4
Bathrooms: 1
Ref.: SM-F4014
SCHEDULE A REMOTE VIEWING?
Similar Listings
€ 219.000
Modern new build complex of town houses in Los Balcones, finished to a high standard. Outside space provides a priv
[more]
Modern new build complex of town houses in Los Balcones, finished to a high standard. Outside space provides a priv
[more]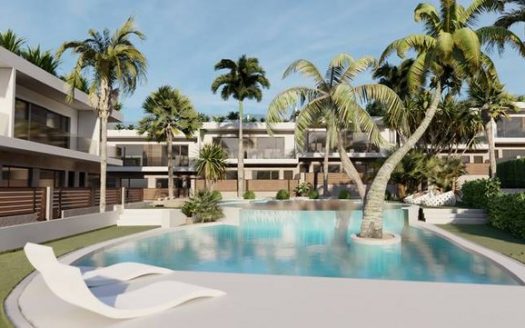 € 179.900
New build properties located in a prestige area close to Los Balcones and Los Altos.Comprises garden with off road
[more]
New build properties located in a prestige area close to Los Balcones and Los Altos.Comprises garden with off road
[more]