Description
This community is divided in 2 blocks of 25 apartments each.Hinojo II consists of 50 apartments divided over 3 blocks.
With 2 or 3 bedrooms and spacious terraces.Ground floor apartments with terrace and garden and penthouse apartments with roof terraces providing the best view to the mediterranean and the mar menor (la manga).
With beautiful communal areas and swimming pool.
Each apartment will have an underground parking space.2 bed apartments from 76m2 living space and 3 bed apartments from 100m2, terraces from 20 to 67m2 and exclusive roof terraces for the penthouses/top floor apartments from 40 to 93m2.
These apartments are currently available off plan and the completion is scheduled for 2019 for Hinojo I and 2020 for Hinojo II.
Price: € 246.000
Property Lot Size: 155.00 m2
Bedrooms: 3
Bathrooms: 2
Ref.: GEN2081
SCHEDULE A REMOTE VIEWING?
Similar Listings
€ 285.000
Just released – MORE PHOTOGRAPHS COMING SOON – OFF PLAN – GET IN EARLY 2 Bedroom Apartments from 285,000€ – 3 Bedro
[more]
Just released – MORE PHOTOGRAPHS COMING SOON – OFF PLAN – GET IN EARLY 2 Bedroom Apartments from 285,000€ – 3 Bedro
[more]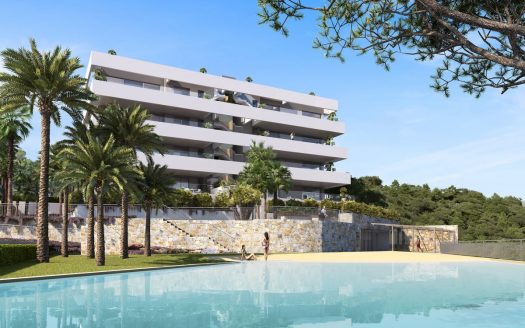 € 565.000
High end luxury spacious apartments 3 bedroom apartments from 565,000€ – 2 apartment blocks x 8 apartments per bloc
[more]
High end luxury spacious apartments 3 bedroom apartments from 565,000€ – 2 apartment blocks x 8 apartments per bloc
[more]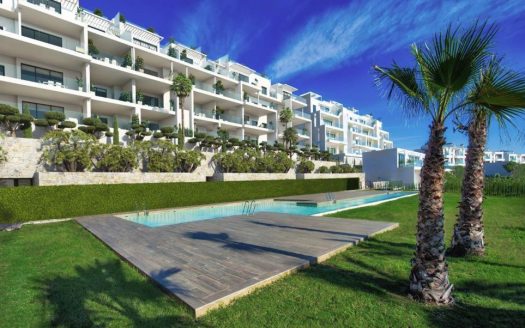 € 279.000
New Naranjo Apartment block 3 – 32 units in total, including 2 & 3 bedroom luxury apartments. Limited PENTHOUSE
[more]
New Naranjo Apartment block 3 – 32 units in total, including 2 & 3 bedroom luxury apartments. Limited PENTHOUSE
[more]